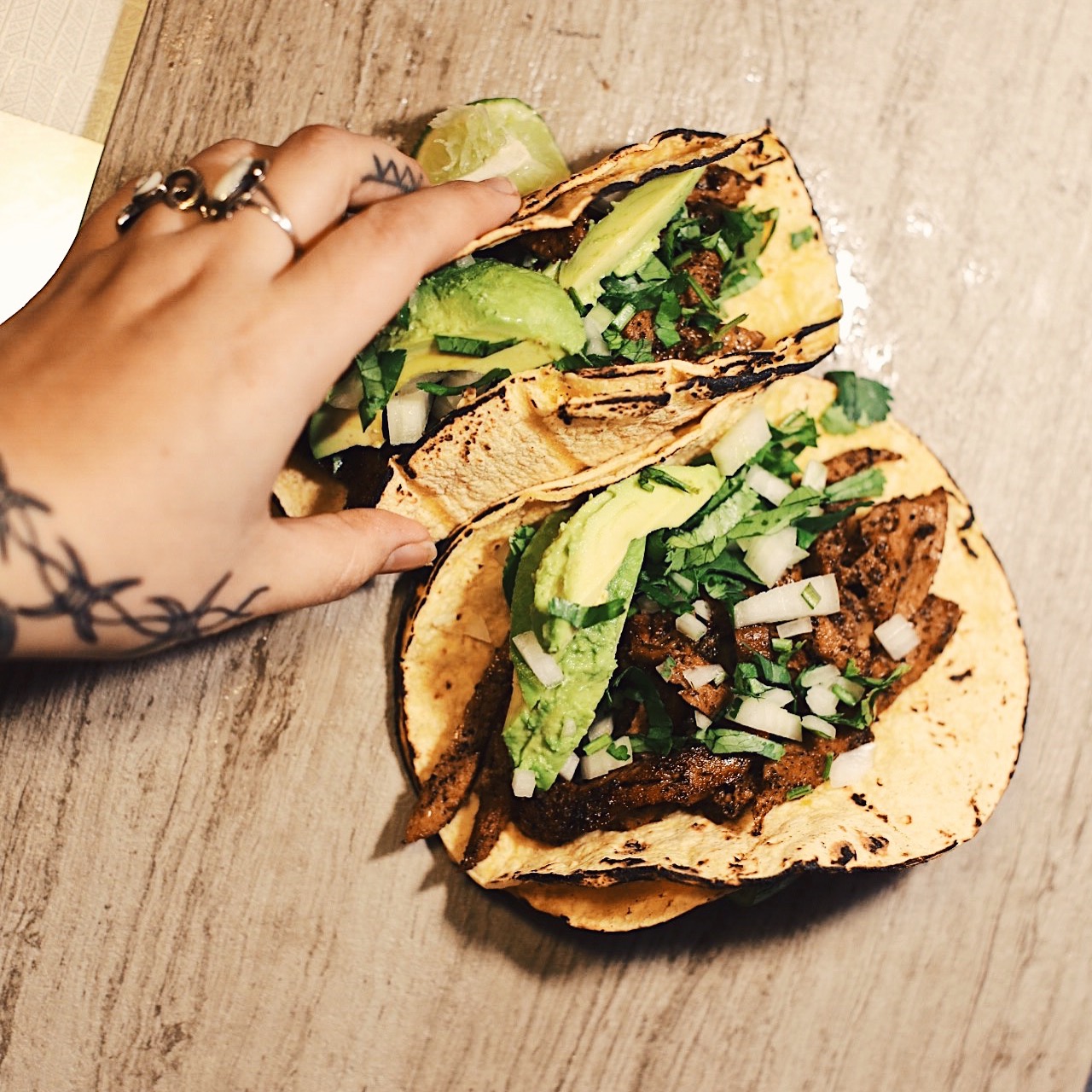 One of our favorite ways to enjoy the Seitan Filets is in a classic taco.
· We like to take a little oil and sauté some thinly sliced jalapeño, minced garlic and dark chili powder until the chili powder is toasty and you can smell it in the air.
· Slice your filets into small strips and throw them in the pan, continue cooking on medium high heat until browned.
· Deglaze the pan with a little pineapple juice, apple juice or sauce or a little water and you have the perfect protein packed filling for tacos.
· Don't forget to toast your tortillas over flame or in a hot, dry pan.
·Top with cilantro, onion, and a squeeze of lime and you're in taco heaven.
🌮🌮🌮🌮🌮🌮🌮🌮🌮🌮🌮🌮🌮🌮🌮🌮